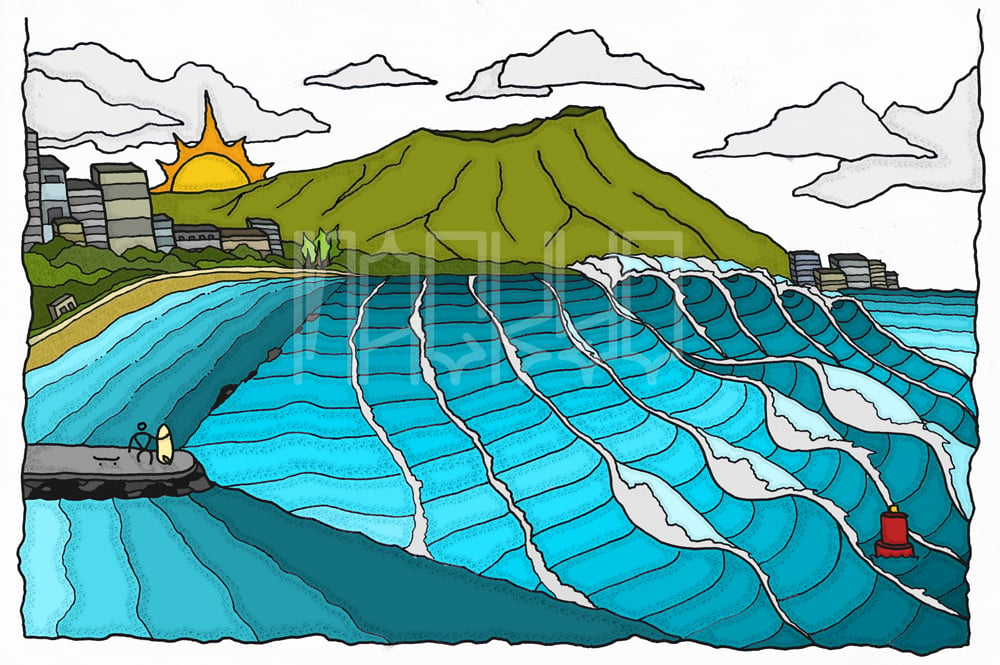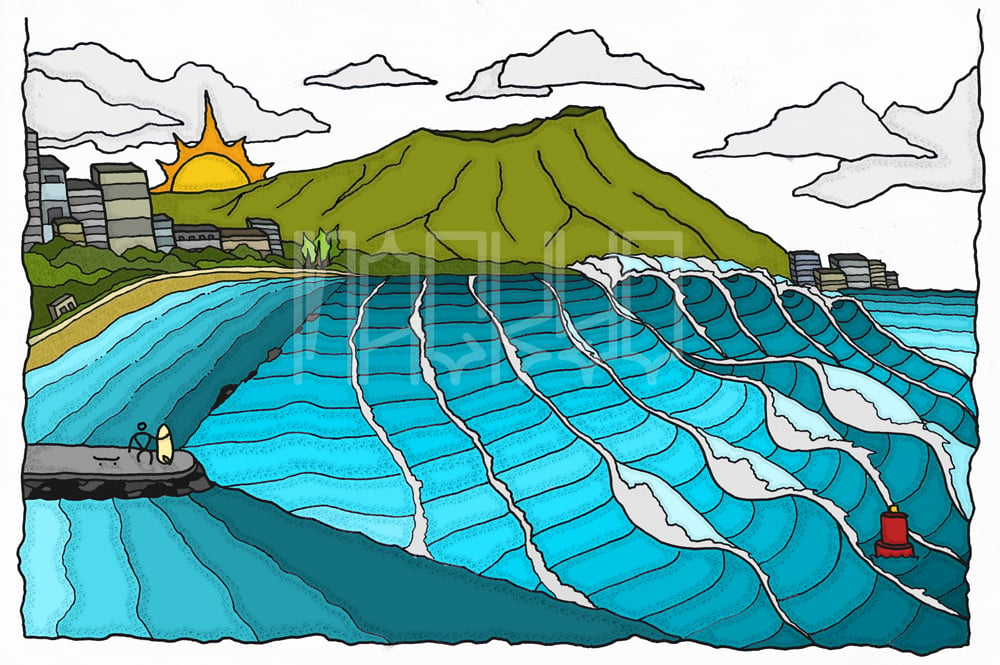 South Shore Summer Limited Edition Print.
$20.00
Do you like getting shacked on your belly at Point Panic? Is boosting airs at Kewalos your thing? Is it the long walls of Ala Moana Bowls your into? …The clean pits of Kaisers? Or maybe your learning from legends, vibing the lines of the past on the coast of Waikiki. Whatever your spot is, this print is for you!
"South Shore Summer" by Mackenzie Yoshida.
Limited edition run of 20.
Printed on 8.5 in x 11 in, 100lb matte paper.
Hand signed and numbered.
***Available as a set with Waimea Bay Winter for a discounted price.